Skip to Content
Rhode Island's Source for Phantom Screens
Retractable Solutions Inc understands how insects and other outdoor elements can bother you. We offer clients in Massachusetts, Connecticut, and Rhode Island Phantom screens to protect their homes and businesses. Phantom screens mount to any in-swing or out-swing door's frame, and from a distance, you can barely see them. We spend so much time on the patio during the summer. It becomes an extension of our living space. These screens solve the aesthetic issues of unsightly screen doors by mounting to a center post and rolling away whenever you don't need them. Phantom screens don't compromise the classic elegance of double French doors when you mount them on either side of the frame. While in use, magnets draw the screens to the center. When you're not using them, they retract out of the way.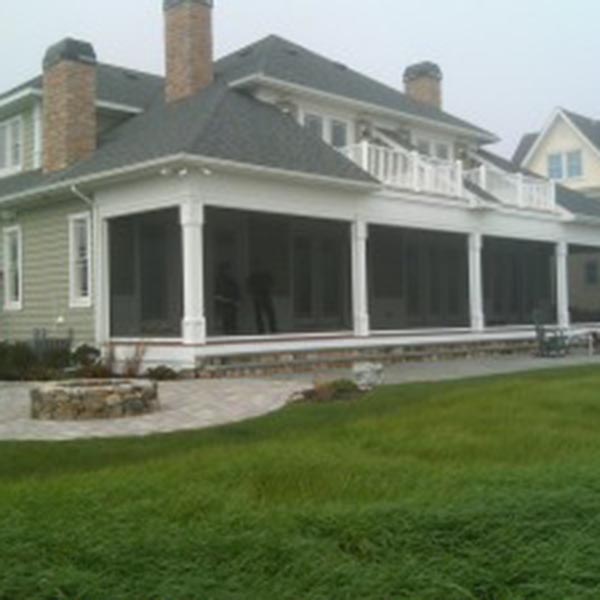 Enjoy Shade & Protection With an Executive Screen
With an Executive screen, you enjoy the convenience and aesthetic benefits of a retractable power screen. Phantom is the leading provider of retractable screens, and they offer a completely new line of shading and screening solutions in the incredibly adaptive Executive screen. It's extremely versatile and fits most standard and oversized applications. You get full ventilation, protection from pests, shade from the sun, and enhanced privacy. All these benefits are controlled at the touch of a button. If you prefer operating your screen by turning a crank, there's a new manual retraction system. Use the Executive screen in a wide array of spaces around your home or business. It applies to garage doors, balconies, lanais, porches, pictures windows, and many other areas. This adaptive screen has you covered with button-controlled shade and protection.
Keep Your Aesthetic Values With the Serene Screen
AIA Phantom is a member of the American Institute of Architects, and their credentials show they value your aesthetic needs. Retractable Solutions Inc helps you preserve your home or business's look with the Serene screen, designed with you in mind. Installing a Serene window screen ensures you don't diminish your home's striking views or décor. It features a contoured housing and an ergonomically designed handle, providing superb style and smooth operation with its subtle and sleek design. The screen stays in place when a breeze blows through, thanks to the new mesh retention system.
Contact Us Today for Weather Protection & Shade Solutions