Skip to Content
Helping Rhode Island Properties With Storm Protection
Retractable Solutions Inc is well-versed in the violence and damage that come with storms and hurricanes, as well as the importance of protecting your home or business. The torrential rain, turbulent winds, and flying debris put your property at risk of broken windows, water damage, and other issues. We help our clients safeguard their structures in Connecticut, Massachusetts, and Rhode Island with reliable storm protection solutions. These protective systems for your home, office, or retail space help keep out the weather and debris during a storm. We expertly install them so that they're ready to use immediately and function perfectly.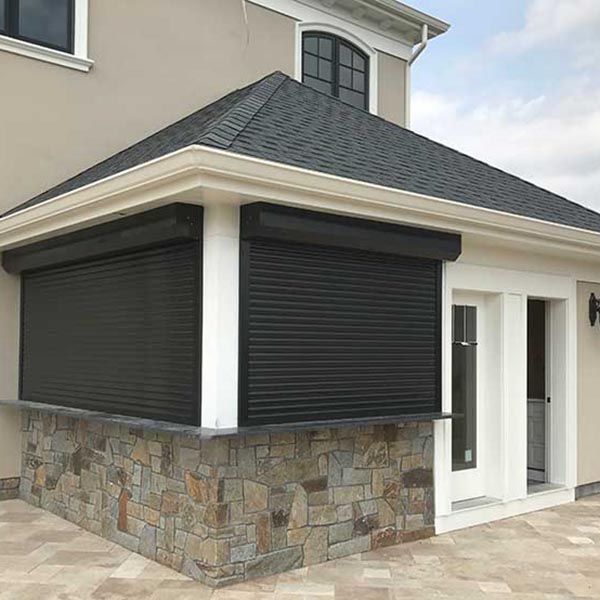 Choose Durability & Long-Lasting Protection for Your Home
Retractable Solutions Inc puts quality at the forefront of our concerns when selling and installing any of our retractable products. Storm protection devices are no exception to that rule. We offer our customers dependable building security slat shutters for their properties from the industry's reputable brand Rollac. These hurricane protection slats are tested by the toughest standards of the Florida Building Code, Miami Dade County, Texas Department of Insurance, and the United States. You can choose between slats made of extruded aluminum or options with foam-filled aluminum slats. Rollac products give you the protection you need against storms and hurricanes.
Rollac's Impressive Slat Construction & Its Benefits
Home and business owners need storm and hurricane protection that ensures their property is safe and in the best possible condition after the clouds roll away. The building security slats we offer are built with ultra-high-density foam and thicker aircraft-grade aluminum. The components' durability lets the protective shutters withstand repeated impact with tree branches, crowbars, and other entry devices. We also have energy-saving slats available, consisting of lighter-weight designs that protect your home or business against heat and cold energy transfer. If you're looking for a way to reduce your utility bills, along with other benefits of lightweight shutters, these energy-saving options may be your ideal choice.
Retractable Solutions Inc Is Ready to Serve You
Whether you need protection from the whipping winds and debris of hurricane season or invasive looters and vandals trying to access your property, Retractable Solutions Inc is ready to help you. Our selection of storm protection shutters from Rollac ensures your house or building is guarded against intruders and inclement weather.
Contact Us Today for Weather Protection & Shade Solutions